WebhostingPakistan.NET is offered by MediaLinkers Web Hosting providers as a service exclusively for our customers in Pakistan at discounted price and optimized packages to service the needs of Pakistani market. We have been in business for 8 years now and offer services to major corporations like Saif Group, Faysal Bank and Government bodies like SaudiPak, Supreme Court and president.pk

MediaLinkers is a company registered with Pakistan Software Export Board (PSEB), Security and Exchange Commission of Pakistan (SECP) and as LLC with State Department of Assessments & Taxation in Maryland (USA)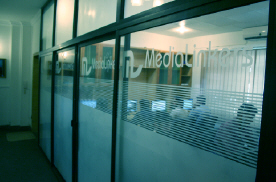 MediaLinkers Corporation, has been established in the web hosting industry by providing a reliable service/support for personal web sites and small-to-large sized business with the best web hosting solutions. MediaLinkers hosting was initially launched only to serve the hosting needs of our website design clients back in 2003, but with an emphasis on uptime and responsive customer support, it didn't take long time to become a reliable and favorite hosting service to meet the requirements of any one seeking a reliable and affordable hosting solution.

In an industry full of competing technologies Media Linkers Hosting provides the easiest and user-friendly way to allow its users to fully control their online presence.

We appreciate the chance to provide services to you. We also hope that you will share your experience with your friends. In fact, it's our most effective advertising!

We take pride in our customer service and strive to earn and keep your business every day. Our Data Center and Operations Center are staffed 24x7x365 by trained system experts and customer service reps ready to handle your support needs. Customer Support is a #1 priority at MediaLinkers Hosting.